Trailer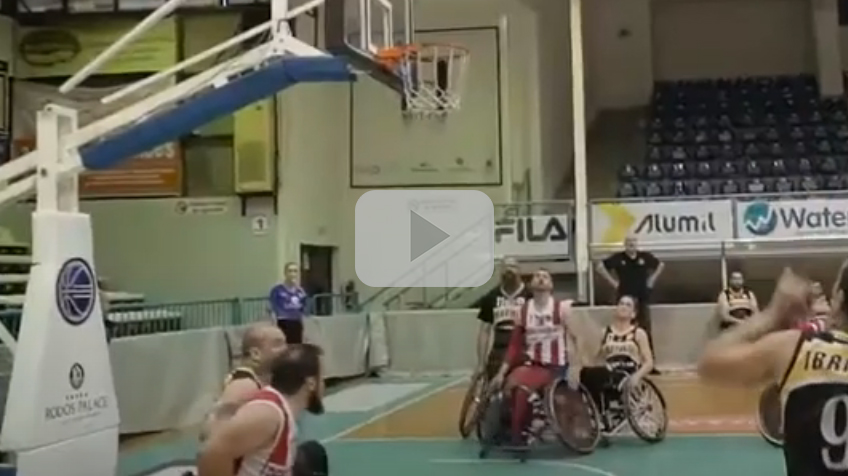 Documentary. 2020. Greece. Directed by George Vitsaropoulos.
In Greek with English subtitles.
The movie is free of charge to watch during Social Inclusion Week 8-12 November 2021.
To access the film please click on the link https://vimeo.com/436050473 and use the password: Noheroes2020
Dublin Greek Film Festival is delighted to take part in Dublin Social Inclusion Week for the 2nd year with the documentary 'No Heroes'.
Synopsis
No Heroes is a documentary that talks about wheelchair basketball and its fluid relationship with disability. The movie records extensive snapshots from a 7 month period of the yearly "life cycle" of ASKA Marousi, a wheelchair basketball team from Athens, Greece.
The team agreed for the movie crew to follow all of its proceedings during the 2018-19 season, allowing its members to film (among others) training sessions, games and traveling procedures.
The athletes and coach also gave frequent interviews during this time span giving their insights on wheelchair basketball, the experience of disability and the institutional impediments to the growth of Paralympic sports in Greece.
ASKA Marousi consists of both men and women athletes, as well as athletes who migrated to Greece in recent years, thus presenting a culturally diverse mosaic, which in turn adds to the mixture of differences, stemming from the variety of kinetic disabilities.
The basketball court serves as a space for these differences to be renegotiated to such an extent, that they are able to challenge popular significations of disability. No Heroes presents an effort to tangle with those particular concepts.