'A Family Affair' documentary + concert of Pakaw!
Sunday April 24, Doors 4pm; 'A Family Affair': 4.30pm - 6pm; Pakaw!: 6.30pm - 8.00pm
The Sugar Club, 8 Lower Leeson Street, Dublin 2
All profit from this event will go to Γιατροί Χωρίς Σύνορα (Doctors Without Borders) working with refugees at Dodecanese, Lesbos, Athens and Idomeni. Find out more about their work in Greece here.
Doctors Without Borders/Médecins Sans Frontières (MSF) is an international medical humanitarian organization created by doctors and journalists in France in 1971. Today, MSF provides independent, impartial assistance in more than 60 countries to people whose survival is threatened by violence, neglect, or catastrophe, primarily due to armed conflict, epidemics, malnutrition, exclusion from health care, or natural disasters. MSF provides independent, impartial assistance to those most in need. MSF also reserves the right to speak out to bring attention to neglected crises, challenge inadequacies or abuse of the aid system, and to advocate for improved medical treatments and protocols.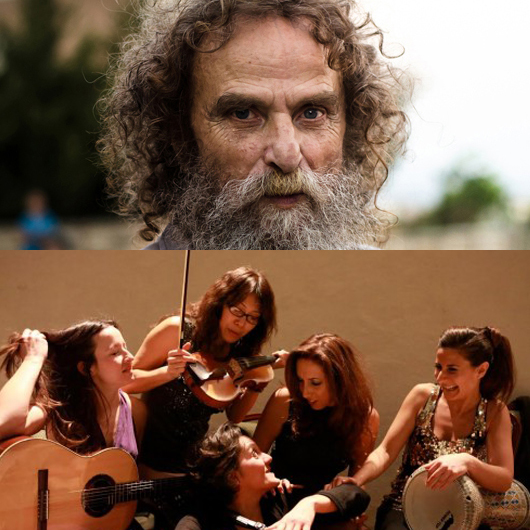 Trailer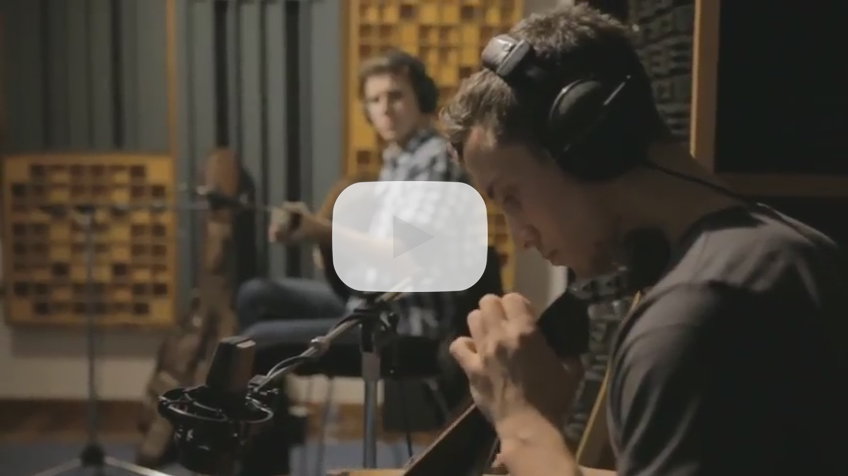 Documentary, directed by Angeliki Aristomenopoulou, Greece/Australia, 2015, 82 min, colour. Language: Greek with English subtitles.
A Family Affair: Synopsis
A Family Affair is an intimate portrait of the famous Xylouris family and their sacred bonds with the musical tradition of Crete. Directed by Angeliki Aristomenopoulou, the film follows three generations of musicians of the family who uphold and pass on the vibrant tradition of Cretan music, performing ceaselessly to followers across the world. From the legendary Antonis Xylouris - widely known as Psarantonis - to his son, the famous lute player and singer George Xylouris - nicknamed Psarogiorgis - and his three children Nikos, Antonis and Apollonia studying in Australia, the film follows Greece's most famous musical clan, to discover the electrifying power of their music and the sacred ties that hold the family together.
Video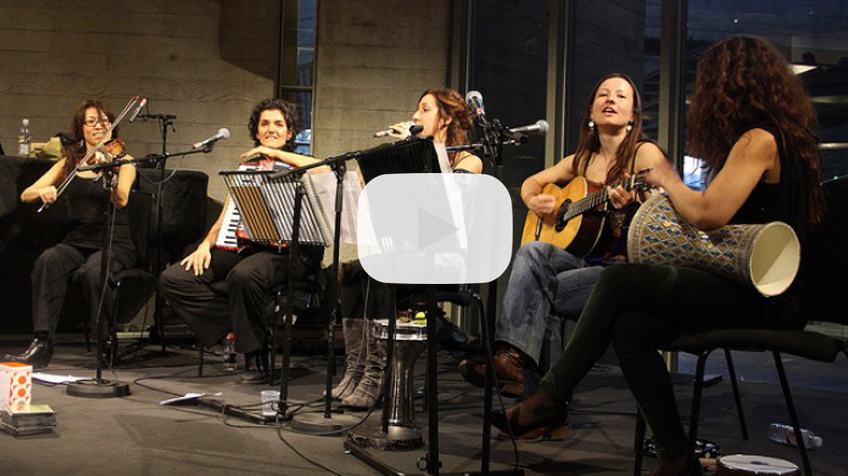 KATERINA CLAMBANEVA - vocals & defi
PARESSA DANIILIDOU - accordeon & vocals
MUZMEE - violin
OLYMPIA TSAROUCHI - guitar & vocals
DUYGU CAMURCUOGLU - percussion & vocals

TICKETS
Pakaw!
Pakaw! is the all-female combo based in UK that pushes the boundaries of the traditional. Katerina, Muzmee, Paressa, Olympia and Duygu met in the lively Rebetiko music scene in London. The diversity of their musical backgrounds – from Classical to Latin American, from Byzantine Chant to Ska, from Turkish rhythms to Russian Polyphony - means they have an intoxicating range of colours and flavours to draw upon. What unites them in spirit is their love for Greek music and all the traditions and historical worlds it touches, from the Balkans to the Greek Islands, from the Black Sea to the mountains of Epirus.